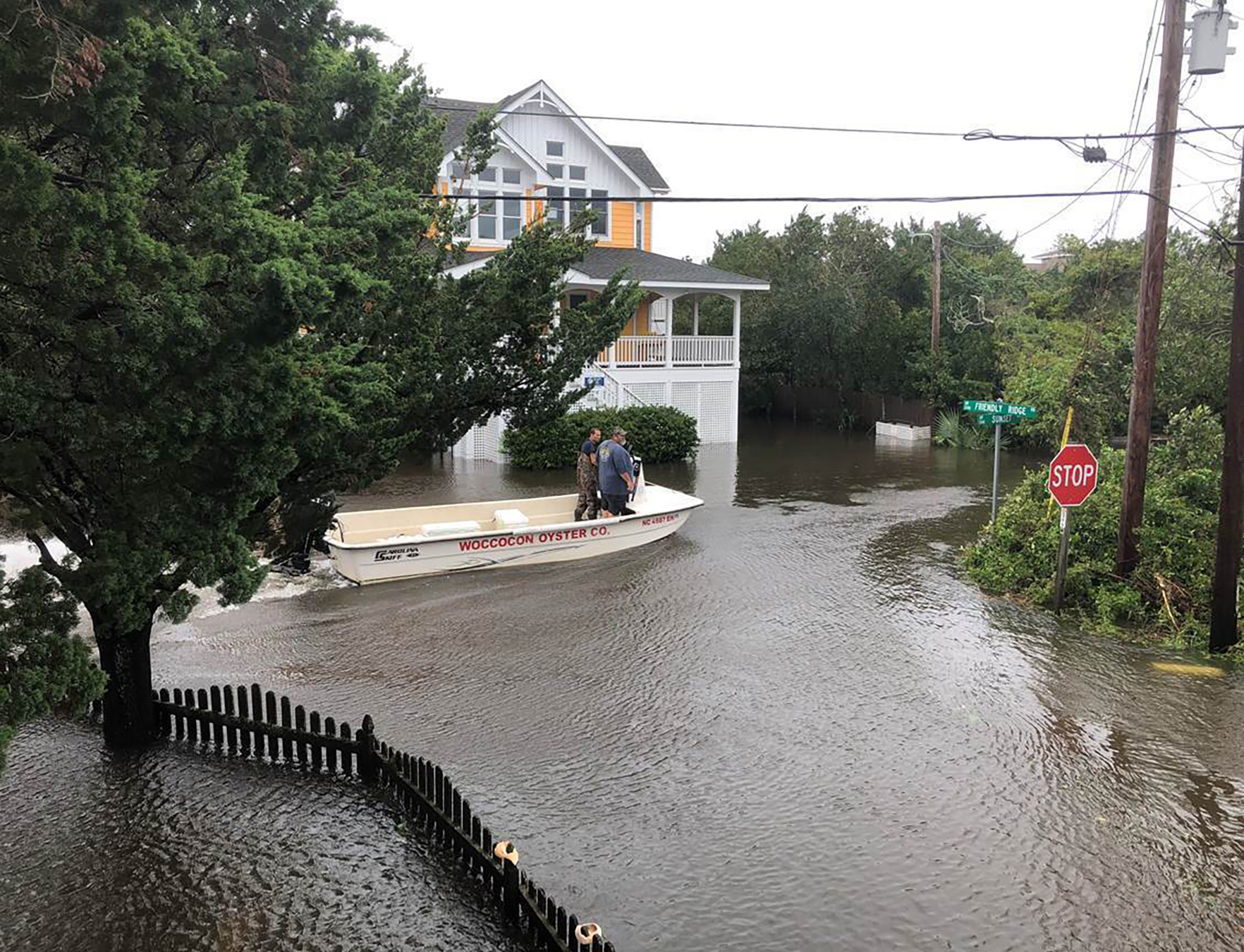 Proposed NC Rule Would Require More Flood History Disclosure on Homes for Sale
New

You can now listen to Insurance Journal articles!
North Carolina home buyers may soon have access to more information about a property's flooding history, a rule that could potentially help insurance agents sell more flood insurance and other types of coverage.
The state's Real Estate Commission last week voted unanimously to accept a petition from the Natural Resources Defense Council and other advocacy groups, and to move ahead with a rulemaking process. A hearing on the proposed disclosure rule is planned for April 20, and the final regulation could take effect by July 1, said Melissa Vuotto, rulemaking coordinator for the commission.
North Carolina, unlike most other states, historically has not required full disclosure of a home's flood history to prospective buyers. Environmental and consumer groups and have long argued that the current rule does not give buyers enough information, adding to the unknown risks and prompting many buyers to forego flood insurance.
"Providing homebuyers with information about the potential flood risk that comes with a home will enable buyers to take appropriate steps to mitigate damages, including by purchasing flood insurance," the petition to the commission reads.
The proposed rule would add several questions to the real estate disclosure form, requiring information from sellers, including: whether the home has ever sustained flooding or flood damage, and how often; if it has an elevation certificate; and if the property carries flood insurance and what the annual premium is. The form also would ask if the home has filed a claim through the National Flood Insurance Program or has received federal aid for flood repairs.
North Carolina regulations now require homeowners to disclose only if the home is in a designated flood hazard area and if the property is required to obtain flood insurance, according to the petition. Critics have pointed out that Federal Emergency Management Agency flood maps aren't accurate and many homes outside the flood zones have sustained water damage through the years. FEMA officials have said that more than 20% of NFIP claims come from properties that are outside of flood zones.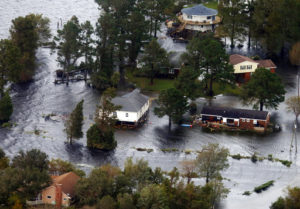 Research also shows that homes continue to get built in vulnerable areas, and the dangers have not always been disclosed. A study by researchers at the University of North Carolina, published this month, found that 47,414 single-family homes were built in North Carolina's 100-year floodplain between 1996 and 2018, the Charlotte Observer reported.
A 2022 study by Milliman, the actuarial and consulting firm, found that a home buyer can face significant flood-damage costs over the life of their mortgage if they purchase a previously flooded home, the NRDC said.
The proposed disclosure rule could help level the playing field for home buyers, but it may not solve everything.
"What we have tried to remind folks is that histories and past events may be an indicator of future losses, but it's certainly not the only indicator," said Russ Dubisky with the Insurance Federation of North Carolina.
Just because an area has not flooded in the past doesn't mean it won't flood in the future, particularly with climate change bringing more rainfall to some parts of the country. Some events that may flood a basement, for example, don't damage the home but could still be valuable information for a buyer.
"We would encourage everyone to get a quote on flood insurance, against the most common natural disaster in the U.S.," Dubisky said.
The rulemaking petition argues that the need for full flood information has increased as repeat flood events have increased. In 2022, North Carolina documented 11,984 repetitive-loss residential properties. That's almost a 30% increase in just five years, based on NFIP data, the groups said.
From 1996 to 2021, the state suffered 4,382 flood events, resulting in more than $1.6 billion in property and crop damage, the petition notes.
But despite widespread flooding in recent years from hurricanes and tropical storms, "homebuyers in North Carolina are not entitled to information about past flooding damage," the groups said.
Besides NRDC, the petitioners include the North Carolina Justice Center, which works to eliminate poverty. It argued that flood events disproportionately harm lower-income households. Other petitioners include the North Carolina Disaster Recovery and Resiliency School and the Robeson County Church and Community Center, which was heavily flooded in Hurricane Matthew in 2016.
Top photo: Ocracoke Island in North Carolina, after Hurricane. Dorian Friday in 2019 (Connie Leinbach/Ocracoke Observer via AP)
Topics
Flood
North Carolina
Interested in Flood?
Get automatic alerts for this topic.